O
DEFINING THE JOURNEY: Steps to Setting Powerful Goals
Class Description:
Another year has come and gone and as you prepare to tackle 2017, how clear are you on where you want to go? Designed as a practical workshop to help you pull all your learning from the retreat together, this session will lead you through a variety of exercises designed to help you get clear on what you want for 2017, and the steps to take you there. The journey is only good if you define it; turn your ideas into action and your wishes into reality by getting focused on what you want in 2017 and learn how to set powerful goals.
Live Shoot Description: Diving Into Underwater Photography
Underwater photography is fast becoming a popular medium, but shooting underwater is a challenge! This session is designed to provide an overview of underwater photography, from gear options, working with different light, safety considerations, preparing and working with clients and basic editing, followed by a live shoot! Bring any underwater gear you have available from a waterproof phone case all the way up to DSLR housing to try your hand. Note: Due to safety considerations, class size is limited.
Mentoring Options (Optional $200 Add On)
Jennifer would love to spend time with you to discuss any one of the following topics:
Portfolio Review – Looking to improve your work? Without meaningful feedback, it can be difficult to know what direction to grow in. Getting a portfolio review is a very easy way to improve your photography and help you develop. Taking a strengths-based approach, we will spend an hour reviewing your work, sharing constructive insights and making suggestions for improvements. (Note: pre-work is required to get the most out of this session)
Coaching – In a world full of easy access to the same information and in an industry which is has many different perspectives and advice to offer, it's a challenge to get clear on what works for you and your business. In the end, the only true competitive advantage you have is you. Wouldn't it be great to get some clarity about what works for you and your business? This one-hour session is designed to help you get clear on your thinking, your goals and your business. Be prepared to work! (Note: pre-work is required to get the most out of this session)
Mentoring – One hour where I open up about anything you are curious about or needing more help in. From underwater photography to creating intentional client relations, it's an open session designed to help you get your questions answered, receive feedback, and mentoring on areas you are feeling stuck on.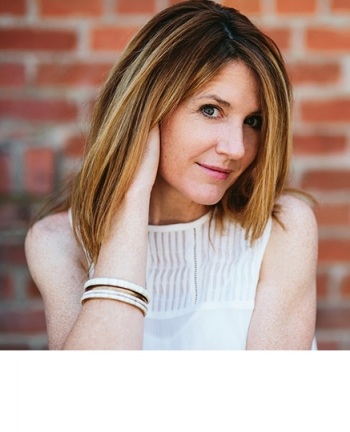 ABOUT JENNIFER
Based in Calgary, Jennifer is a multiple award winning child and family photographer with an affection for good coffee, a passion for all things underwater photography and a not-so-secret ambition to own a horse again. Jennifer loves simple, honest and quiet moments, and builds relationships with her clients to draw out the connections and stories of who they are.
In 2015, Jennifer was honoured to receive the 2014 National Association Child Photographer of the Year. Always seeking to improve her craft, Jennifer maintains an active membership in the National Association of Professional Child Photographers (NAPCP), is an accredited member of the Professional Photographer of Canada (PPOC) and a Craftsman Member of the Masters Photographers International. In addition to her photography business, Jennifer loves to connect and help other photographers achieve their own success through her coaching for creatives program.
A passionate believer that community and competition aren't mutually exclusive, Jennifer recently founded Underwater Kids, an IG account exclusively designed to feature underwater child and family photography, and with a mission to help grow that community. Jennifer is also the co-founder and proud contributor to Light Entwined, a multidisciplinary, collaborative effort, bringing together photographers and writers from across the world, each inspiring the other to co-create.