O
BUILDING YOUR BUSINESS FOR LONGTERM GROWTH & PROFIT
Class Description:
Heidi and Shaun Guerard built a 7-figure studio in one of the worst economies since The Great Depression with hundreds of competitors offering the same thing for less money.  How do they stand out from the crowd, gain a steady stream of new clients, and still charge profitable prices?  How are they able to run their studio, save for the future, and plan for retirement even during slow seasons and market changes?  In this class they will share with you the combination of Marketing techniques and Financial planning that has helped them transition their business plan from surviving weeks and months to years and decades.
Mentoring Options (Optional $200 Add On)
Heidi is available for one hour mentoring sessions to discuss all aspects of shooting and owning a photography business. This session will be completely catered to your needs and concerns. Possible topics to be discussed are shooting techniques, lighting techniques, a portfolio review, website review, business (marketing, pricing, branding), after-session workflow, or one hour of Q & A.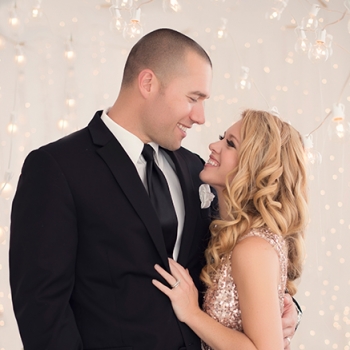 ABOUT HEIDI & SHAUN
Heidi Guerard (aka Heidi Hope) is internationally recognized for her colorful, soft and whimsical portrait photography. Heidi's creative style of studio photography combined with her business and social media savvy helped the Heidi Hope Photography studio quickly grow to become one of the country's most successful since opening in 2009. Often referred to as a "baby whisperer", Heidi's most celebrated work is creating artistic portraits of babies from their first days of life through their first days of school. A former High School Photography teacher, Heidi has a Bachelor of Fine Arts in Art Education and maintains her passion for teaching and connecting with professional photographers by hosting in-person workshops at the Heidi Hope Photography studio, building a website with free learning resources, broadcasting a weekly FAQ Friday and traveling to speak.