O
GOOGLE IS A STONE COLD BITCH: SEO Basics
Class Description:
In this highly informative session, Rob Greer covers the fundamentals of search engine optimization and building a better website. Designed for both beginner and intermediate online marketers, this dense survey of current SEO trends and tactics is incredibly valuable to photographers looking to improve their online marketing.
Mentoring Options (Optional $200 Add On)
Website Audit – This personalized, in-depth one-on-one SEO consulting session looks at both your current website and your long-term online goals. We'll sit side by side and evaluate your current traffic patterns and perform a deep dive on your site looking for possible areas of improvement. Recommendations are offered based on your unique situation and position in the market. Areas explored may include current traffic analysis, competitor positioning, keyword targeting, textual content review, taxonomies, blogging strategies, and overall user experience in relation to your SEO.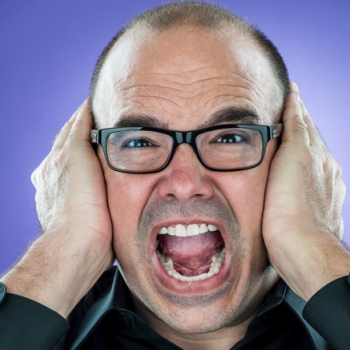 ABOUT ROB
Rob Greer knows SEO and been building websites and web-based applications since 1995. He has owned and sold successful dotcoms and as Managing Director of E-commerce for a professional consultancy his past clients include Walmart, Dillards, AOL, Conoco, Schlumberger, NASA, and hundreds of other online businesses and retailers.
Today, as a professional wedding, portrait, and event photographer based in Los Angeles, he has put his knowledge to work and his photography business is well known for being on the first page of Google for many of the most competitive photography-related keywords. He now hopes to share with other photographers his vast practical experience in optimizing websites for both search engines and potential clients. Rob is also the founder and managing director of Good Gallery, a company providing better websites for photographers.
Rob has also been a featured speaker at NYC's PhotoPlus in 2014, 2015 & 2016, WPPI Vegas in 2014, 2015 & 2016, Mystic 8 in Connecticut, and the I Am Photographer Festival in Tallinn, Estonia. He has also served as an instructor at the Tri-Community Photography School in Los Angeles and has presented courses online via The Wedding School. Additionally, Rob has been awarded the title "Master of WPPI" and has received eight 1st, 2nd, and 3rd place trophies and more than 40 awards from the WPPI Print, Album, and Filmmaking Competition. He also serves as a print competition judge for the WPPI Print, Album, and Filmmaking Competition.
Some of Rob's coolest and most interesting corporate photography clients include Microsoft, AT&T, Samsung, Nikon, Oracle, Penguin Group, Disney Book Group, Hyperion Books, Honeywell, General Motors, Scott's Miracle-Gro, Nestlé, HEAD Penn Racquet Sports, and Reebok. His photography has been featured in loads of different publications but the ones you probably care about, and have heard of, are the New York Times, People, US Weekly Magazine, USA Today, Entertainment Tonight, TV Guide, Brides, Rangefinder Magazine, Shutterbug Magazine, the Huffington Post, Perez Hilton, The Advocate, Out Magazine, the Daily Mail (UK), Good Magazine, Harvard Magazine, Austin Monthly Magazine, Lawn & Landscape Magazine, Lacrosse Magazine, and the 2009 Nikon International Calendar. He has also appeared on the TODAY show.
Rob has had the honor of photographing several notable personalities including Arnold Schwarzenegger, Martin Sheen, Mark Wahlberg, Pierce Brosnan, Kristen Bell, Dax Shepard, Dennis Rodman, Craig Robinson, Jane Kaczmarek, David Caruso, Sean Hayes, Todd Bridges, Ted Lange, Orlando Jones, Casper Van Dien, Denny Miller, Bruce Boxleitner, Karch Kiraly, Maria Sharapova, Kei Nishikori, Sloane Stephens, Omarosa Manigault-Stallworth, Jonathan Lipnicki, Jonathan Togo, Eva La Rue, Buzz Aldrin, Jane Goodall, Chitty Chitty Bang Bang, Clive Cussler, John Sandford, Vint Cerf, and the crew who flew NASA's final space shuttle mission. Rob has also photographed plenty of notable people you've never heard of and scores of total strangers.